Grand Cougar Club
Get Involved!

Members of the Grand Club meet the first Monday of each month at 12:00 noon in the board room at BA. The board room is located in the Development Office (across the hall from the library). Please enter through the high school entrance. All club members and potential members are invited!
Grand Cougar Club Meeting Schedule 2023-24
October 2nd, 2023
November 6th, 2023
December 4th, 2023
January 8th, 2024
February 5th, 2024
March 4th, 2024
April 8th, 2024
May 6th, 2024
12:00 noon in the BA board room
Club Officers
Grand Cougar Club President - Debbie Smith 601-757-4193
Vice President - Betty Johnson
Secretary / Treasurer - June Sandifer
Membership Chair - Jackie Owens
How to stay connected?
Stay connected with the Grand Cougar Club, with the Group Me App! Download the Group Me app and ask join!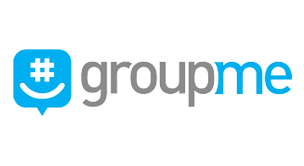 Grand Cougar Club apparel available to members!
T-shirts $15
Long Sleeve Shirt $20
Sweatshirt $25
Club activities and fundraisers
Bake Sales
T-Shirt Sales
Grandparents Day
Assisting the school with projects